Pardon the mess, we're building a legacy
The Evoke Group was founded in 2014 by two passionate creatives that saw a demand for media production services and filled it. They built the company's reputation with enthusiastic ambition and learned by saying yes first and figuring how later. That same ambition fueled the company's transition 3 years later, from a media production house to the full-service digital marketing agency that exists today. As a production house, we exclusively "made the things" – videos, websites, and graphic design elements. Once it was finalized, it was handed over to the client and the project was closed. Despite the client's excitement about what was created, the true value was never realized because they didn't know how to monetize it. We saw the opportunity to do more.
"Content is King, but distribution is Queen and she wears the pants." – Derek Thompson
As a full-service agency, we construct process-driven strategies, enabling the assets we create to have a greater impact. Managing the entire process from strategy to production to distribution results in greater value and brand growth. Aside from the benefits this approach has for our clients, it also adds value for us as the creatives. We love creating, but we love it even more when it wins.
The digital marketing industry is constantly changing. The rapid advancement in technology, specifically in regards to the way our society quickly learns and adapts to new communication platforms, makes it difficult to plan long-term. Years from now, we might use completely different devices or advertising mediums, but our goal doesn't change. Our focus at any given time is parallel to the goal of our client, and being a full-service agency means we bear the marketing power to evoke results.
Simply put, our mission is to market effectively and creatively to help our clients win.
Each member of The Evoke Group is talented and immensely creative in very different ways. While out-of-the-box hobbies are enjoyed by this group, the creativity being referred to is used in their day-to-day. This has kept The Evoke Group on its toes and at the forefront of change in its years, and it is also what makes such a great work environment. The staff doesn't just go through the motions for any task. The passion we share for building an evolving legacy that brings communities together with the creative process is far more compelling than a weekly paycheck.
Curiosity
An inquiring mind means constant growth and learning
Passion
If you love what you do, you never work a day in your life
Honesty
Full transparency of results, spends, and intentions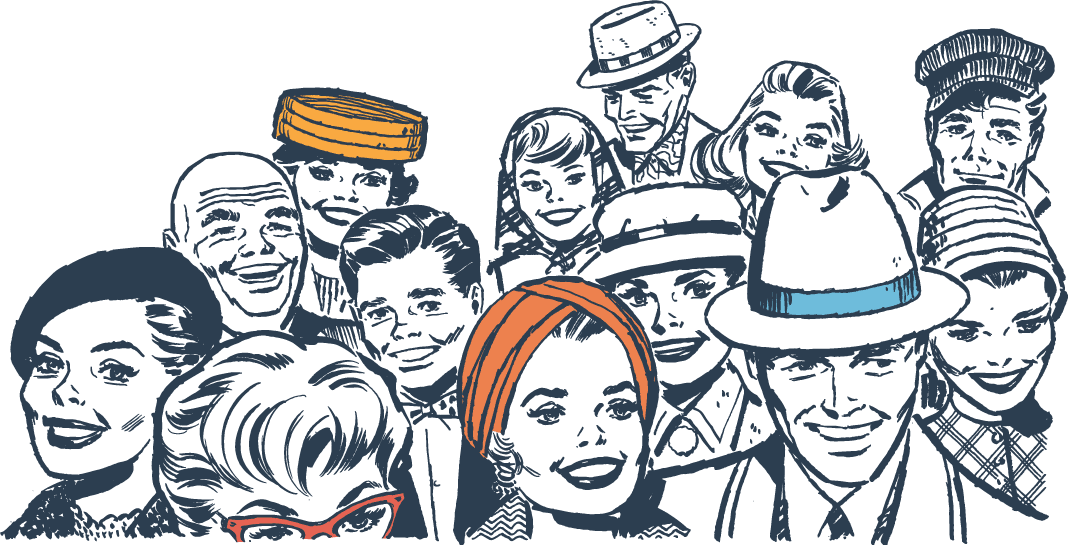 "The team at Evoke group is so welcoming and down to earth! They walked me through an SEO/Website audit which was immensely helpful! They met me where I was at, as far as website knowledge, and made me feel comfortable to ask all my questions. I appreciated the time they took and their genuine desire to help improve my site and company! Will definitely be back for more consults!" – Tojan Rahhal
"Hands down the best customer service and attention to detail you will find when comes to launching your brand. Evoke cut out the typical sales oriented middleman, and I met directly with the same developers from conception to completion lessening the chaos and streamlining the design process. No cookie cutter templates, you can't go wrong with Evoke's custom designs and friendly creative atmosphere."
-Jesse McGrath
"If you need video production, The Evoke Group should be your first choice. We have been working with them for creating a recap video for Pico work with the St. Louis Blues and the final cut looks amazing! It took less than 30 days from the first call, through the right proposal, film day and edits – to get a video that was far better than what we ever expected. It is always intimidating to hire a creative company, but in this case – have no worries. They are fast, responsive and super professional."
-Asaf Nevo
©2023 The Evoke Group, LLC. All Rights Reserved.
The Evoke Group - Columbia, MO
505 Fay St. #204
Columbia, MO 65201The Evoke Group - Denver, CO
1415 Park Ave. W 2nd Floor
Denver, CO 80205
©2023 The Evoke Group, LLC. All Rights Reserved.